Certified Positive Psychology
Coach Program
"Positive psychology is the scientific study of positive human functioning and flourishing on multiple levels that include the biological, personal, relational, institutional, cultural, and global dimensions of life."
Seligman and Csikszentmihalyi
As one of Psychology's most transformative fields nowadays, Positive Psychology is the scientific study of the strengths that enable humans and organizations to flourish. Intellect's ICF Accredited Positive Psychology Coaching (PPC) program is a science-based coaching program that integrates the findings of Positive Psychology into the coaching approach. The program's educational design focuses on the theory and application of Positive Psychology in various business and personal contexts.
The Positive Psychology Coach Program (PPC) aims to equip participants with knowledge, tools and interventions to help their clients achieve greater happiness, well-being, and success. We will introduce participants to different assessments, exercises, concepts and research done by top researchers and authors in this field that will enable them to translate it into effective tools for improving people's lives, careers, and businesses.
The program integrates Positive Psychology with advanced coaching skills to prepare you to be a professional Positive Psychology Coach. Participants will have evidence-based hands-on tools to develop their personal and professional lives.
Recent research, theory and intellectual history of Positive Psychology
Exploring positive emotions, positive traits such as character strengths and talents
Different perspectives of wellbeing – an exploration of aspects of the human experience
Exploring the concept of mindfulness and mindfulness based coaching
In-depth exploration of the resilience and post traumatic growth
The psychology of optimism and pessimism
An exploration of Positive Psychology applications in coaching
Positive ageing and enhancing the quality of life
Understanding the relationship between the physical body and wellbeing
Positive approaches to building cognitive, emotional, and character strengths across the lifespan
Different approaches towards building a positive institution
Why Invest in this Program with Intellect?
The Positive Psychology Coaching Program is the only Positive Psychology Coaching program in the Middle East.
The program includes the latest theories and intervention tools due to the instructor's access to academia.
Based on 60 books and 150 research papers
The program is science and evidence based
The program is approved by the International Coaching Federation (96 hrs. ACSTH)
Knowledge transfer from ICF credentialed Coaches with +4000 coaching hours' experience
IS THIS THE RIGHT PROGRAM FOR YOU?
The program will appeal to you if you are:
Anyone interested in learning about positive psychology through a scientific based knowledge approach and hands-on tools and interventions.
Coaches who want to strengthen their coaching practices by using or integrating positive psychology tools in their coaching practices.
Anyone interested in learning how to coach people to have a more meaningful life.
Coaches looking for finding a specialty in coaching.
Anyone interested in learning about new branches of psychology.
Following program completion participants will receive a Certificate of Attendance which can be used when applying for the ICF exam (CKA). There is also an Intellect Coaching School Assessment as part of the graduation requirements to receive Intellect Certificate.
Program Trainer
Ahmed El Ibyari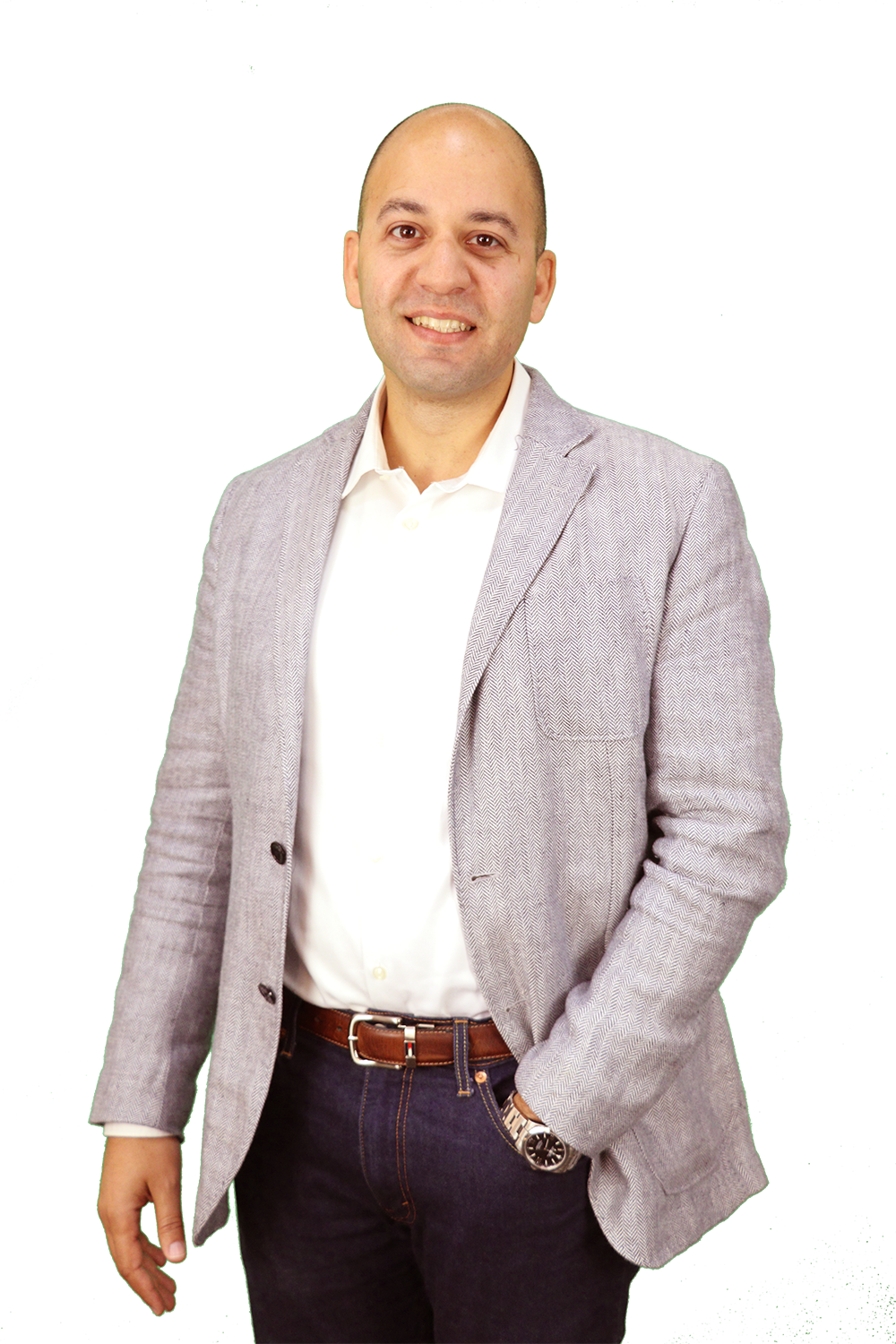 Coach Ahmed El-Ibyari is the co-founder of Intellect Coaching School and Intellect Executive. He is also the Research and Development Director at Intellect.
After 10 years of studying Positive Psychology, he designed the first Positive Psychology Coaching Program in the MENA region accredited from the International Coach Federation. Coach El Ibyari is currently enrolled in a Master's program for Positive Psychology and Coaching Psychology at The University of East London.
Ahmed designed and developed the first-ever International Coach Federation (ICF) delivered program in the Arabic language as well as the first certified Business and Career Coach program in Egypt, Parenting Program and Addiction Recovery Coach program, making a major contribution to the coaching world.
With 500+ certified coaches, Intellect currently has 7 ICF approved programs, making it a market leader in the MENA region. Ahmed has previously held a position as an ICF board member in the ICF Egypt Chapter. He has designed, developed and implemented coaching programs for leaders and managers within local, multi-national and governmental organizations. With more than 3000 hours of coaching experience, El-Ibyari has coached clients from more than 25 national- ities and with a wide base of different backgrounds; Fortune 500 top executives, top athletes, entrepreneurs, creative artists, and students.
CERTIFICATIONS
Master Certified Coach - MCC -ICF
Method Couples Therapy (Level 1 & 2)
Certified Professional Coach (CPC)
Certified Career Coach (CCC)
Certified Master Life Coach
Certified Business Coach
Certified Self-Esteem for Children Coach
Certified NLP Practitioner
Certified Master NLP Practitioner
Extended DISC Master Trainer & Consultant
Master degree in applied positive psychology and coaching psychology