Certified Addiction Recovery
Coach Program
In our modern era, addiction and codependency have become an incredible source of shame to a lot of people due to the stigma associated with it. This stigma caused a lot of individuals suffering from addiction and codependency to feel embarrassed.
Approved from the International Coach Federation, the Certified Addiction Recovery Coach Program offers a new and fresh approach to addiction and codependency recovery. Tailored to fit with the Arab culture and needs, the program tackles various forms of codependency, how to navigate conflicts and the fears and challenges of relapse.
This program is tailored to help you become equipped with all the tools/techniques that will enable you to become the anchor that addicts are in need of in order to impact their lives and help them discover their true meaning. You also get to support recovering addicts in embracing their purpose in life and challenge their thoughts in order to live a better, addiction-free life.
Throughout your Addiction Recovery Coach Training, you will have access to a wealth of information. The training materials include videos, coaching cases, practices and supplemental readings to ensure a valuable learning experience.
Assist the traditional approach to codependency, or other addictive behaviors with coaching. Utilizing targeted coaching tools and techniques to reach desired life goals

Gain a strong command of the ICF Code of Ethics and Core Competencies



Expose attendees to different known practices, institutions and platforms to gain a comprehensive view of the available recovery resources

Understand the role of the coach in the recovery process, how to work in collaboration with counselors, sponsors, doctors and families

Decrease the window of relapse by using a comprehensive coaching approach to understanding the codependent behavior

Provide know-how to help the recovering addict and their families regain their life balance and overcome the struggle to rebuild their lives and relations

Utilize the theories, tools of psychology and cognitive behavioral therapy to best help codependent individuals in various life aspects

Offer a new recovery path for multiple relapse cases or long-time recovering addicts to reach their optimum recovery goals

Understand the struggles that the recovering addict's family face and how to support with proven science-based tools
Intellect Coaching School is a leading Coaching and Development Provider in Egypt and the MENA region with more than 800 graduates over the past 9 years.

Our customized coaching approach is adapted to Middle Eastern culture and relevant to real life cases to provide you with proven tools and techniques to help your clients succeed.

Become an ICF Certified Coach with 140 (ACSTH) - ICF Approved training hours.

Knowledge transfer from ICF credentialed Coaches with +3000 coaching hours' experience.

Be a part of the "Intellect Coaches Community", the biggest coaching community in Egypt and enjoy all the shared experiences, knowledge, discussions, activities and events.
ICF Credentialing Requirements
Hours Of Coaching Practice


( 75 Paid Hours with 8 Clients )
Coach Knowledge Assessment Exam
Is this the right program for you?
The program will appeal to you if you are:
Addiction recovery counselors
Therapists
Coaches
Recovering/ex-addicts and family
Following program completion participants will receive a Certificate of Attendance which can be used when applying for the ICF exam (CKA). There is also an Intellect Coaching School Assessment as part of the graduation requirements to receive Intellect Certificate.
Program Trainers
Hayssam Kandil, ACC, AAP
Hayssam Kandil is an Associate Certified Coach (ACC) from the International Coach Federation (ICF), with 11 years of experience as an Addiction Recovery Counselor. Hayssam has a wide exposure to different types of addiction. He has passed the Florida Certification Board exam to become an Associate Addiction Professional (AAP). Hayssam designed the first addiction recovery coaching program in the Middle East that is tailored to our culture by using all the proven methods that he collected during his professional experience.
During his 11 years of experience, Hayssam has worked in halfway houses, hospitals & daycares with recovering addicts from more than 10 countries in the Middle East. This gave him immense exposure to different recovery methods as well as cultural sensitivity and awareness.
Hayssam uses a variety of different methods when helping his clients such as coaching, CBT, 12 Steps program & positive psychology
Program Trainers
Kanzy Shouhaib
Life & Addiction Recovery Coach Professional trainer & Instructional Design consultant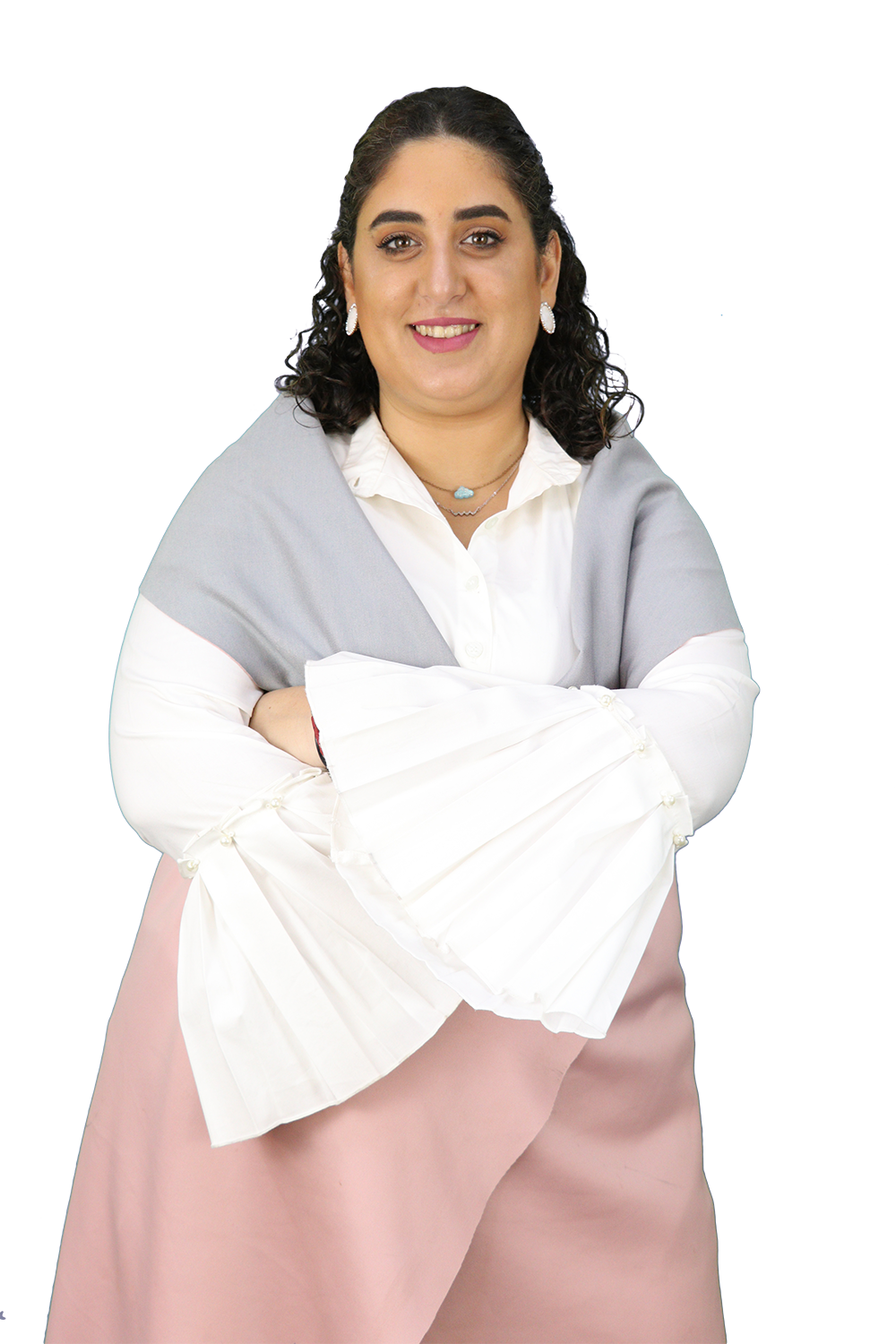 Kanzy Shouhaib is a certified Life Coach, who has been practicing Coaching for more than 4 years as a full time Corporate Culture Coach and 4 years as a Life and Addiction Recovery Coach. Ms. Shouhaib coached around 5,000 Individuals over the course of her Career in more than 20 National and Multinational Corporations. Furthermore, she developed the content for more than 30 programs and workshops alongside Mega corporate events. She received her Certification in March 2016 and has been focused on One to One Coaching ever since. She received her second certification in March 2018 in Addiction Recovery. Ms. Shouhaib now spends most of her time between one to one sessions and delivering coaching programs at Intellect coaching school.